Updated January 14, 2014
Middlebury Menu Extension
A Chrome extension for the Middlebury menu.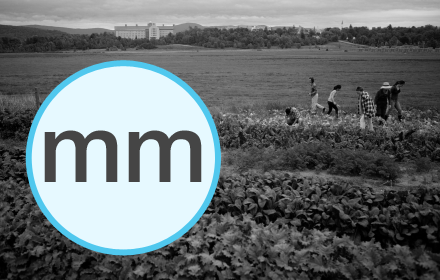 Install
You can get the extension in the Chrome Web Store or install it right here.
Features
Clean, easy to read dates.
One click buttons for the next and previous dates.
One click from the calendar popup to any date.
Screenshots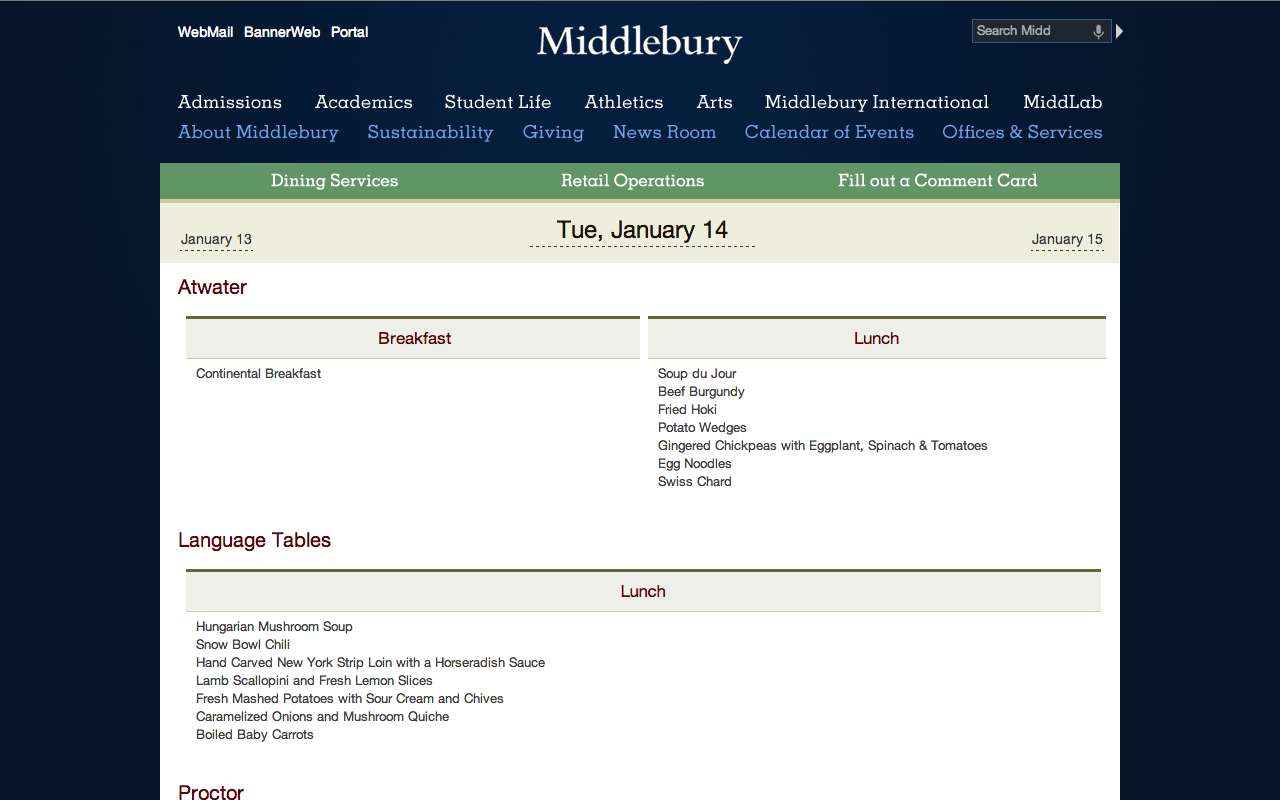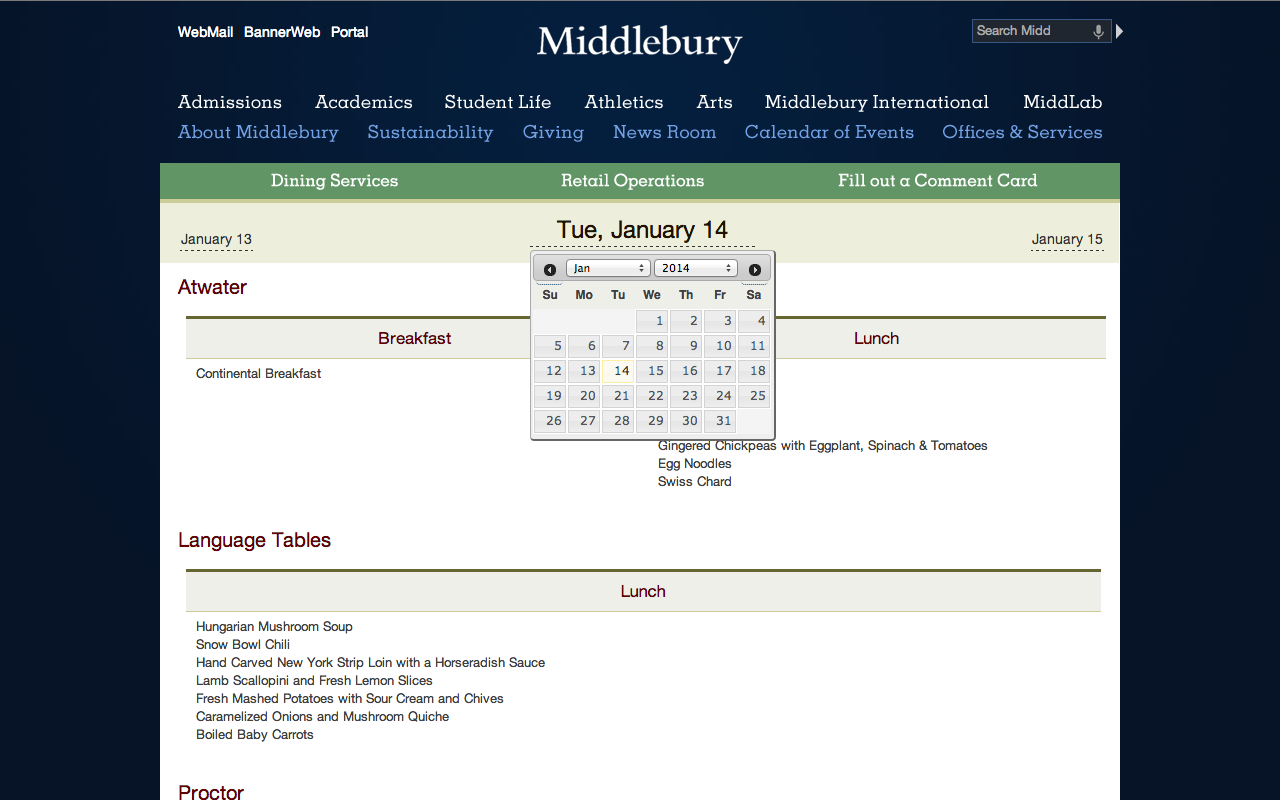 Bugs and Features
Found a bug or have a feature request?
Open Source
This project is open source and released under the MIT License. The code can be found on GitHub.